Estimated reading time — 2 minutes
Concerning the Masquerade
Sara Stonewood
Global News
09/05/18
[Sensitive Content]
Halifax, NS
So with the Halloween season close at hand, many police departments are bracing for an upswing in crime, particularly reports of pranks and practical jokes taken too far.
As many of my readers may know, in previous years I have made it my duty to investigate the uncommon extremes of these seasonal jokes, such as the clown craze of Halloween 2016. However, this year's seasonal fear is decidedly more deadly than carnival performers.
Reports of a string of cross-country murders have officially been concluded to be the work of a serial killer. Five deaths have been reported so far, respectively in Ontario, Quebec and, most recently, Nova Scotia. The latest killing, and first in Nova Scotia, was officially closed as of yesterday, the body being found three days prior.
Abigail Baxter, a twenty year-old woman from Wolfville, Nova Scotia, was found hung by the neck in a local park. She appeared to have been knocked unconscious by blunt force trauma to the back of the head before being transported to her final resting place. The body has been recovered and police are consoling her close family and friends.
Incidentally, the string that ties this killing to others across Canada is the constant continuation of Abigail's social media accounts. The victim's Twitter, Instagram, and Facebook feeds remain active despite their disappearance, maintaining their demeanor for a few days before gradually progressing to cryptic messages. The messenger even responds to the victim's friends and family in character, mimicking everything about them.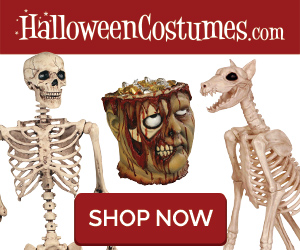 Some experts in digital forensics claim that this unparalleled mimicry, this social media masquerade, is what makes the victims too difficult to find. Location is usually revealed online only a few days after their disappearance, leading police to theorize that the killer gains access to social media platforms only hours after the crime takes place.
Development in this story is limited due to the lack of leads altogether. Despite the best efforts of police departments country-wide, the locations of each of the victims can only be known when the killer wishes them to be found.
Each social media platform used in the masquerade has pledged openness to the investigation, yet none have offered any use in discovering the killer's true nature, motives, or identity. No social media platforms show evidence of any suspicious conversations or activity.
An assortment of police departments country-wide have initiated a coordinated online manhunt and anonymous tip-line for any information on who may be next in this string of murders.
Despite this, it is unknown if the killer will ever be found. Perhaps they do not want to be found.
Editor's note:
09/21/18
If anyone has information on the last known location of reporter Sara Stonewood, please inform us or your local police department immediately. She has been missing as of the fifteenth of September. I would ask you for any clues as to her whereabouts, but I suppose we will all know soon enough.
CREDIT:  Brennan Smith
---
Click HERE to check out Creepypasta.com's official YouTube channel
---
Copyright Statement: Unless explicitly stated, all stories published on Creepypasta.com are the property of (and under copyright to) their respective authors, and may not be narrated or performed under any circumstance.